Restaurant Equipment Auctions

Restaurant Auctions. BCL is the leading company for restaurant equipment auctions in the Midwest. With over 40 years of professional auction experience in the restaurant industry behind us, our clients can trust that we will adequately represent their company while ensuring they receive the greatest return on the sale of their restaurant equipment. Whether your restaurant is closing, expanding, relocating, or moving in a new direction, the expert team of BCL Auction can provide you with successful business liquidations through online auctions. For more information about our restaurant equipment auctions, you can contact BCL Auction by calling (314) 429-4112 or completing our online contact form.
For restaurant owners on restricted time periods who are looking to vacate their premises quickly, BCL Auction offers a cash buyout option. We have over 80,000 square feet of warehousing along with a gated parking lot, experienced staff and the trucking required to move your business assets promptly. By utilizing strategically formatted marketing and powerful selling systems, BCL Auction makes selling your restaurant equipment seamless. We have over 22,000 active buyers, and we offer worldwide shipping services so that every one of your items gets the attention it needs to bring back the highest return. When the structure of your business starts changing, trust that BCL will properly take care of your assets through our online restaurant equipment auction services.
Featured Clients: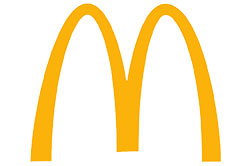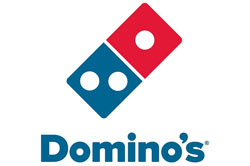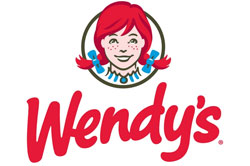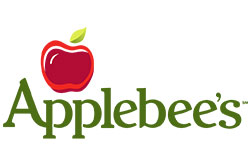 Other Clients We Serve
2ND STREET FREEZE YOGURT SHOP
A BETTER BURGER
BEN & JERRY'S
BISTRO 1130
BLACK BUGGY
BLUE SKY CREAMERY
BREWSKEE'S
BUFFALO WILD WINGS
CALIFORNIA DO-NUT
CASA GALLARDO
CHESHIRE INN
CHEVY'S
CICI'S PIZZA
COUNTRY KITCHEN
CUISINE D'ART
DOMINO'S
DRAGON PALACE
DREAM HOUSE & TEA ROOM
DRUNKEN FISH
DUFF'S
EMPEROR'S PALACE
ESTANCIA
FINNIGER'S CATERING
FLAMES THE KABOB RESTAURANT
FORREY'S
GARAVELLI'S
GOLDEN CORRAL
GORDOZ STEAKHOUSE
GREAT LOCATION BAR & GRILL
GRONES CAFETERIA
GROWLER'S PUB & GRILL
HACIENDA
HAMBURGER MARY'S
HARRY'S
HEARTBREAKER'S
ICE HOUSE
INDIGO JOE'S
J BUCK'S
JAZZ AT THE BISTRO
JIM EDMOND'S SPACE 15
JJ'S FROZEN YOGURT
KILDERKIN'S PUB
KNOCKOUTS BAR & GRILL
KOPPERMAN'S DELI
KRIEGER'S
KRISPY KREME
LA CASONA
LAKE ST LOUIS COMMISSARY
MAD TOMATO
MANDARIN HOUSE
MIKE SHANNON'S
MOTO SUSHI
O'CHARLEYS
ORGANIC SMOOTHIE BAR
ORLANDO GARDENS
OZZIE'S SPORTS BAR
PAIRINGS CATERING
PAPA MURPHY'S
PASTA HOUSE
PICADILLY'S
PIZZA STREET
PIZZA WORLD
PONDEROSA
PROVISION MARKET
QUIZNO'S
RED MANGO
RICHARD'S RIBS
RICK JORDAN CHOCOLATIER
ROCKER'S ST CHARLES
ROYAL DUMPE
RYCE ORIENTAL
ST CHARLES COFFEE & WINE
ST LOUIS FOOD BANK
STONEWOLF GRILL
STRYKERZ SPORTS BAR
TEXAS TATERS 'N' MORE
THE DUBLINER
THE SHACK
TIN MILL BREWERY
UNKLE MUNKEY'S COIN CLUB
VANCE VINEYARD
VILLA FAROTTO
WAPANGO
WESTPORT PIZZA CO
Online Auctions

Online Auctions

Live Webcast Auctions

Live Webcast Auctions

Live Auctions

Live Auctions
Online Auctions
Online Auctions provide our customers who need to liquidate specialized equipment, large or small inventories, or unique inventories the same worldwide platform as our Live Webcast Auctions. This method brings successful results while keeping expenses to a minimum.
Live Webcast Auctions
Live Webcast Auctions provide buyers the opportunity of bidding on the Live Auction assets in real time, from the convenience of their internet connection at their office or home. This brings a worldwide presence of buyers to your auction, producing the most successful results possible.
Live Auctions
Live Auctions
provide buyers the opportunity to visually inspect the equipment until the moment it is sold. In addition, Live Auctions allow the exciting atmosphere of spirited and competitive bidding.
MESSAGE FROM THE OWNER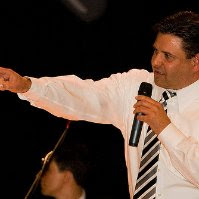 "The relationships we've developed through the years has been the driving force behind our company's tradition of dedication & commitment.  Our clients will remain our highest priority because our success can only be measured by the success of those we serve."
– Bill Cockrum, Owner
SPECIALIZING IN THE LIQUIDATION OF:
---
Contact us today to receive your Confidential Analysis and Expert Recommendation for the most Successful Liquidation.