the online bidding PROCESS
---
BCL Auction sells thousands of quality assets each week through online auctions, but we consider you, our customers, our most valuable assets of all! This online user guide will assist you from the simple registration process to the efficient removal of your merchandise.
Enjoy the auctions and we can't wait to meet you!
BIDDER REGISTRATION and your privacy
Online Registration is simple & free and is a required step for online bidding! Everyone is allowed to browse the Online Auctions, however, if you'd like to participate by placing bids, you must first complete this one-time-only Registration Process.
To begin, CLICK HERE & enter your information into the required fields on the Registration Form. Press "Submit Registration Form" to securely transfer your information to the database. All information is secured safely and is never shared with an unauthorized party.
PRIVACY POLICY: We respect and are committed to protecting your privacy.  When you visit our site, our server logs may collect and record personally identifiable information from your browser, including your IP Address, Cookie Information, and the Page(s) you visit.  This information will be kept secure and private in our server.  We will not sell or share your information with anyone.
Next, you'll receive an email from BCL Auction confirming your successful registration & the permanent Bidder Number assigned to you. This Bidder Number allows participation in all BCL Online Auctions!
PUBLIC INSPECTION and refund policy
Now that you've received your Bidder Number, let's talk about the importance of your opportunity to physically inspect the items you'd like to bid on! Our dedicated BCL Auction Team strives to provide you with the most accurate representations of the items for sale by taking clear photographs, writing concise descriptions & posting accurate quantities, measurements & conditions with the information that is available and provided to us.
REFUND POLICY:
It's important to remember that the items being sold at auction are always sold with the following conditions: "as is and where is" without warranty or guarantee of any kind, expressed or implied.
ALL SALES ARE FINAL! NO REFUNDS! Please Click Here for important disclaimers on items sold at auction.
To ensure that our bidders can place their bids with the utmost confidence, the BCL Auction Team recommends your attendance during the scheduled Public Inspection Time. The Public Inspection is typically held for 3 hours during the day that the auction closes. This time gives bidders the opportunity to physically inspect, measure and confirm all other important aspects and conditions of the items they are interested in.
We want you to enjoy every item that you purchase & attending the Public Inspection is the best way to ensure your satisfaction!
ONLINE BIDDING
You're now ready to place your first bid! Don't worry, bidding is easy & lots of fun! Begin by browsing any of our active BCL Online Auction Catalogs. When you find something you're interested in, type in the amount you'd like to bid in the "Your Bid" space provided.
Next, tab over to the space labeled "Your Maximum" and type in the Maximum Amount that you'd like to bid on this item in the space provided. Please Note: You are not required to place a "Your Maximum" Bid, but it is highly recommended if you're bidding on multiple lots. Click Here to gain a better understanding of the "Your Maximum" Bidding Feature!
You will follow this same bidding procedure for each lot that you'd like to place bids on located on this page. It's important to remember that bids can only be placed on a page by page basis, so before continuing to the next page of lots, you must complete the next step or your bids will not be submitted!
Now that you've entered bids for all lots of interest on this page, scroll to the bottom of the page and type in your Bidder Number and Password in the spaces provided and press "Submit Bids."
PAYMENT INSTRUCTIONS AND YOUR SECURITY
Congratulations! You were the winning bidder & now it's time to secure your items with payment. 
Once the final lot of the auction closes, Invoices are generated and immediately emailed to the Winning Bidders. This Invoice will contain important Payment & Item Removal Terms specific to that auction, so please read this information carefully!
Forms of Payment Accepted:
Payments can be made by Credit Card, Cash, Certified Check, Wire Transfer, or Company Check when accompanied by a Bank Letter of Credit. See instructions below.
Bank Letter of Credit Requirement
Please Click Here for an example of the required Bank Letter of Credit form which must be completed and faxed to 866.257.6128 or submitted in person if your are paying with a company check.
Credit Card Processing: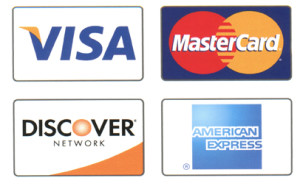 All major credit cards are accepted & the credit card that you registered with will automatically be processed for your purchase unless you request an alternate payment method.
Note: A current credit card is required for bidding privileges. Please Click Here for details on how to update or change your credit card or contact information.
SECURITY POLICY: The payment and personal information required to bid on our site is secured and safe. Our Secure Sockets Layer (SSL) software is the industry standard software to ensure secure ecommerce transactions.  This software encrypts all of your personal data, including your Credit Card Number, Name and Address so that it cannot be accessed over the internet by an unauthorized party.
To pick up your Paid Receipt, you must first check in at the BCL Auction Manager's desk at the auction site to sign your credit card receipt. You will then receive your Paid Invoice so that you may present it for Item Removal.
Requesting an Alternate Form of Payment:
If you would like to pay for your purchase with a form of payment other than the credit card that you registered with, you must email the BCL Auction Manager, stating your desire to pay with another form of payment, by 6AM CST, the morning following the close of the auction & your payment must be received at the auction site before noon.
Please follow the specific Payment Instructions noted on your Invoice, as they will provide you with the Auction Manager's email address and all other important Payment Instructions pertaining to that auction.
Buyer's Premium:
All Invoices are calculated with an 18% Buyer's Premium. A 3% discount is given if Cash payment is received by 12PM on the day following the close of the auction. Please Click Here for additional information on this fee.
ITEM REMOVAL, SHIPPING, AND SHUTTLE
Now that you've received a copy of your Paid Invoice, you're ready to pick up your item(s) or coordinate their shipment!
There are many important pieces of information that will be helpful to know during this final step of your Buying Experience. The following Item Removal Terms & Conditions have been established to ensure that your items are secured until they are safely removed. We appreciate your cooperation in abiding by these standards & we can't wait to meet you in person!
Schedule:
The Item Removal Schedule is always posted online for each auction under Terms & Conditions. BCL Auction coordinates the Item Removal Schedule based on the availability of the Seller. This posted scheduled is fixed and extensions cannot be granted. Please make sure that you are able to meet the Item Removal Schedule before placing binding bids because refunds are not given for items that are not retrieved.
Supervised Removal:
In order to expedite the safe removal of all items, the BCL Auction Team will actively participate in the item retrieval process by accompanying each buyer from the moment they receive their PAID Invoice at the Administration Desk until their final item has been removed from the building. To further ensure the security of the environment, Buyers are only allowed to enter the Auction Floor with their assigned BCL Auction Team Member. In addition, for their safety, minors will not be allowed on the floor during the Item Removal Process.
Labor & Tools Required:
Removal shall be at the expense, liability, and risk of the Buyer. Buyer is responsible for all tools and labor required for a safe item removal or for making arrangements with a freight company for shipping. If you are uncertain about the labor or tool requirements for an item, the Public Inspection is a great opportunity to assess these needs. Please contact the BCL Auction Team for referrals for professional contractors or riggers that are qualified for the safe removal of larger or more complex items.
Buyers will be responsible for all expenses incurred for the transportation, storage and legal expense incurred on behalf of delinquent accounts or abandoned items not removed by the stated deadline.
Global Shipping & Local Shuttle Service:
Should you need your items shipped or shuttled back to the BCL Warehouse, our BCL Auction Team is ready to assist with this coordination!
If you would like to utilize these services, please contact peggy@bclauction.com for coordination details and pricing, before the auction ends or by 11AM the morning following the close of the auction. It's important to note that Shuttle Service is not available at all auction sites, so please check the Terms & Conditions section of each auction for information on availability of these services.
Click Here for additional information on the BCL Auction Shipping & Shuttle Service Policy or email peggy@bclauction.com for details!