Industrial Auctions

Industrial Equipment Auctions. BCL Auction covers a full range of industrial equipment services, from closing down an entire plant to selling surplus inventory that is no longer needed on a project. We've worked with various types of industrial businesses and equipment companies, and we have buyers across the world who count on us to fulfill their industrial equipment needs. BCL implements power-driven marketing and a strategic selling process to ensure that the sale of your industrial equipment runs smoothly. We're insured and bonded with the bankruptcy court and have the qualifications required to implement industrial equipment auction services for your business. If the structure of your industrial business is transitioning, trust that the BCL team can adequately care for your assets through our professional industrial equipment auctions.
BCL Auction offers a cash buyout option for business owners who are on a limited time frame and need to vacate their premises. With our 80,000+ square foot warehouse, gated parking area, and trucking, you can trust that we will quickly and carefully move your industrial equipment to a secure location. For over four decades, BCL has been successful in properly representing industrial businesses while guaranteeing the highest return on the sale of their equipment and supplies. Regardless of whether your company is expanding, closing, moving in a new direction, or undergoing new management, allow BCL Auction to take care of your business liquidations through our online industrial auctions. To learn more about our Industrial equipment auctions, contact us at (314) 429-4112 or complete our online contact form.
Featured Clients: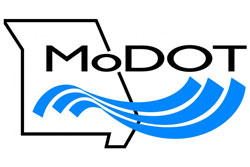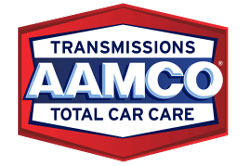 Other Clients We Serve
ALBERS HEATING & COOLING
BEHLMANN CONSTRUCTION
CONTROL AIRE
CUSTOM CURTAIN WALL GLASS REPAIR, INC
CUSTOM UNIFORM MANUFACTURER
CYCLONICS JANITORIAL
EASTGATE BAKERY
ENGINEERED CONSTRUCTION
GKB STEEL
GLOBAL PYROTECHNIC SOLUTIONS
GUARDIAN FIRE
HAAS BAKING
HAMPTON BAKERY
ICR CONSTRUCTION SERVICES
INSTANT IMPRINTS
JOB AIRE WELDING
LAKE CARPET CLEANING AND RESTORATION
M&L FOODS
MCHENRY TRUCK
METRO DESIGN
MIDAMERICA STAINLESS
MINUTEMEN PRESS
ROBERT THOMAS INDUSTRIES
ST LOUIS TRUCK & AUTO
TECHNICOLOR MANUFACTURING PLANT
THEORDORE BAKERY
TIREMART
VSP ONE
WEST ST LOUIS GLASS
Online Auctions

Online Auctions

Live Webcast Auctions

Live Webcast Auctions

Live Auctions

Live Auctions
Online Auctions
Online Auctions provide our customers who need to liquidate specialized equipment, large or small inventories, or unique inventories the same worldwide platform as our Live Webcast Auctions. This method brings successful results while keeping expenses to a minimum.
Live Webcast Auctions
Live Webcast Auctions provide buyers the opportunity of bidding on the Live Auction assets in real time, from the convenience of their internet connection at their office or home. This brings a worldwide presence of buyers to your auction, producing the most successful results possible.
Live Auctions
Live Auctions
provide buyers the opportunity to visually inspect the equipment until the moment it is sold. In addition, Live Auctions allow the exciting atmosphere of spirited and competitive bidding.
MESSAGE FROM THE OWNER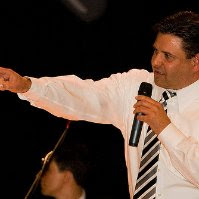 "The relationships we've developed through the years has been the driving force behind our company's tradition of dedication & commitment.  Our clients will remain our highest priority because our success can only be measured by the success of those we serve."
– Bill Cockrum, Owner
SPECIALIZING IN THE LIQUIDATION OF:
---
Contact us today to receive your Confidential Analysis and Expert Recommendation for the most Successful Liquidation.