Heavy Equipment Auctions

Construction Equipment Auctions. BCL Auction provides auction services to a multitude of heavy equipment and construction companies and places emphasis on businesses who need to move depreciated equipment off of their books or who have replaced obsolete or older equipment. We can also sell one or two pieces for companies who don't have a large fleet to sell. BCL Auction is always accepting consignments, and we are dedicated to making it easy for lenders and leasing companies to recover cash for construction equipment that needs to be sold promptly. If you're looking to work with a team of highly skilled professionals who understand the ins and outs of the heavy equipment and construction industry, uphold superior client satisfaction, and manage quality construction auctions, BCL is an excellent opportunity for you. As always, our team looks forward to providing you with the ultimate construction equipment auction experience.
BCL is completely insured and bonded with the bankruptcy court. We're backed by over 40 years of experience in online construction auctions, and we've created thoroughly tested selling and marketing methods to make sure your inventory is sold fairly. For individuals who need to vacate their premises quickly, BCL offers a cash buyout option. We have over 80,000 square feet of warehousing space, a secured parking area, and the trucking required to promptly move your assets. We currently have over 22,000 active buyers and offer worldwide shipping services so that your construction equipment gets the attention it needs in order to bring in the greatest return. For more information about our construction auctions, contact us by calling (314) 429-4112 or completing our online contact form.
Featured Clients: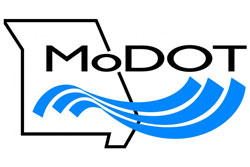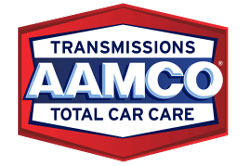 Other Clients We Serve
ALBERS HEATING & COOLING
BEHLMANN CONSTRUCTION
CEDAR LAKE WINERY CONSTRUCTION PROJECT
CONTROL AIRE
CYCLONICS JANITORIAL
ENGINEERED CONSTRUCTION
GKB STEEL
GLOBAL PYROTECHNIC SOLUTIONS
GUARDIAN FIRE
ICR CONSTRUCTION SERVICES
JOB AIRE WELDING
MCHENRY TRUCK
MIDAMERICA STAINLESS
ROBERT THOMAS INDUSTRIES
ST LOUIS TRUCK & AUTO
TECHNICOLOR MANUFACTURING PLANT
TIREMART
WEST ST LOUIS GLASS
Online Auctions

Online Auctions

Live Webcast Auctions

Live Webcast Auctions

Live Auctions

Live Auctions
Online Auctions
Online Auctions provide our customers who need to liquidate specialized equipment, large or small inventories, or unique inventories the same worldwide platform as our Live Webcast Auctions. This method brings successful results while keeping expenses to a minimum.
Live Webcast Auctions
Live Webcast Auctions provide buyers the opportunity of bidding on the Live Auction assets in real time, from the convenience of their internet connection at their office or home. This brings a worldwide presence of buyers to your auction, producing the most successful results possible.
Live Auctions
Live Auctions
provide buyers the opportunity to visually inspect the equipment until the moment it is sold. In addition, Live Auctions allow the exciting atmosphere of spirited and competitive bidding.
MESSAGE FROM THE OWNER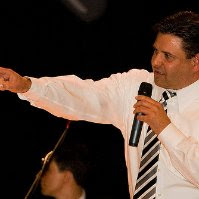 "The relationships we've developed through the years has been the driving force behind our company's tradition of dedication & commitment.  Our clients will remain our highest priority because our success can only be measured by the success of those we serve."
– Bill Cockrum, Owner
SPECIALIZING IN THE LIQUIDATION OF:
---
Contact us today to receive your Confidential Analysis and Expert Recommendation for the most Successful Liquidation.