Don't pay full price for your appliances!
Buy them at BCLAuction.com and Save!
The Luxury Home Goods Online Auction features LG Appliances, stove, washer, dryer and more to the highest bidders, regardless of price!
Also featuring a brand new pool table, patio set, tufted headboards, air conditioning unit and much more.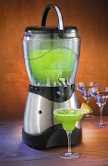 Bid online now at BCLAuction.com!