Did you get the "Hot Lot" of the Day in your Social Media Feed?
Everyone knows the power of Social Media and the reach that those communications can have with local businesses.
BCL Auction would love to connect with you & your business!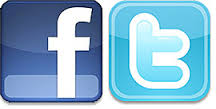 When you "Like" our Facebook Page or Follow us on Twitter, we'll return the favor & support you, too!  You'll also get the "Hot Lots" of the Day and "4 Hour Bidding" Alerts, so you never miss an online auction deal!
Meeting people like you & learning about your business makes our day & we'd love to continue the connection with you, even when we're not "face to face."
So what are you waiting for?  Let's Get Social Together!