We have $250 Cash for You!
We've been writing checks to our Referral Partners & we want to write you one, too!
The biggest "Thank You" we receive is a Referral!  It's proof that our Complete Auction Service Platform is respected & successful in the industry, by both Sellers & Buyers like you!
Our auctions provide an exciting way to Buy & Sell everything!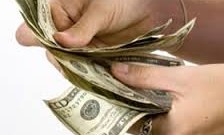 Contact us today if you have a referral of a business that has excess inventory that they need to get off their books or if it's a complete liquidation, they desire.
We promise to give them the best service the industry has to offer & you'll be rewarded, too, with a $250 check made out to "You!"