Breaking News: Villa Farotto has Closed and Everything is Going Up for Auction!
Chesterfield Valley is going to miss this beautiful 9,000 SF Restaurant that closed just after their Mother's Day celebration this past Sunday.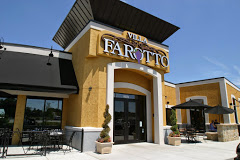 The BCL Auction team is working fast to catalog all of the restaurant equipment and furnishings from this upscale dining establishment that will be sold to the highest bidders online on Monday, May 18th at 8:00 PM CDT.
You may Preview the Items in Person on Monday, May 18th from 11AM-2PM.  Good Luck to our Bidders & Villa Farotto, we're sorry to see you go!
Click Here for the Villa Farotto Auction!