A PARTNER YOU CAN TRUST
Whether your business is closing, expanding, relocating, changing ownership, or moving in a new direction, the professionals at BCL Auction provide successful Business Liquidations through Online Auctions or Live Webcast Auctions. Using process-driven strategies and a powerful marketing program, we ensure a seamless transition while earning you the greatest return on the sale of your business assets.
Providing expert guidance to Attorneys, Bankruptcy Trustees, Corporations, Governmental Agencies, Lenders & Private Business Owners.
We're ready to partner with you, too!
Live Auctions

Live Auctions

Live Webcast Auctions

Live Webcast Auctions

Online Auctions

Online Auctions
Live Auctions
Live Auctions provide buyers the opportunity to visually inspect the equipment until the moment it is sold. In addition, Live Auctions allow the exciting atmosphere of spirited and competitive bidding.
Live Webcast Auctions
Live Webcast Auctions provide buyers the opportunity of bidding on the Live Auction assets in real time, from the convenience of their internet connection at their office or home. This brings a worldwide presence of buyers to your auction, producing the most successful results possible.
Online Auctions
Online Auctions provide our customers who need to liquidate specialized equipment, large or small inventories, or unique inventories the same worldwide platform as our Live Webcast Auctions. This method brings successful results while keeping expenses to a minimum.
MESSAGE FROM THE OWNER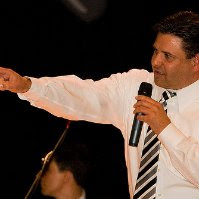 "The relationships we've developed through the years has been the driving force behind our company's tradition of dedication & commitment.  Our clients will remain our highest priority because our success can only be measured by the success of those we serve."
– Bill Cockrum, Owner
SPECIALIZING IN THE LIQUIDATION OF:
Transportation Fleets
Construction Equipment
Manufacturing Machinery
Retail Inventories & Assets
Hospital & Healthcare Assets
Distribution Machinery & Equipment
Hospitality Equipment & Furnishings
Restaurant Equipment & Furnishings
Service Industry Assets & Equipment
Real Estate: Commercial & Residential
Estates & Personal Property
Contact us today to receive your Confidential Analysis and Expert Recommendation for the most Successful Liquidation.